In a world that is sometimes marked by injustice and adversity, the pursuit of justice stands as a beacon of hope, promising that wrongs can be righted, and those who have suffered can find solace and restitution. At the heart of this noble endeavor lies the profound belief that every individual's recovery matters, and it is our collective duty to champion their cause. Justice, in its myriad forms, transcends mere legalities; it embodies the fundamental principles of fairness, equity, and accountability. Whether you have experienced personal injury, discrimination, or any form of harm, your recovery matters, not only to you but to the very fabric of our society. We must stand together to ensure that justice prevails, holding wrongdoers accountable for their actions and offering a path to recovery for those who have been harmed.
When we say Your Recovery Matters, we acknowledge the significance of healing and restoration. It is a declaration that your pain is not inconsequential, and your journey toward recovery is worth every ounce of support and effort. We must strive to create a world where victims are not silenced by fear or intimidation but are empowered to seek justice. In our quest for justice, we must also recognize the importance of due process and the rule of law. These principles provide the framework for resolving disputes, ensuring that fairness and equity prevail. When pursued diligently, they can safeguard the rights and interests of both the accuser and the accused, ensuring that justice is served in a balanced and transparent manner. The pursuit of justice is not synonymous with vengeance; it is about achieving a sense of closure, accountability, and, ultimately, healing. However, justice is not always easily attained. It often requires determination, resilience, the support of a dedicated community of legal professionals, advocates, and allies.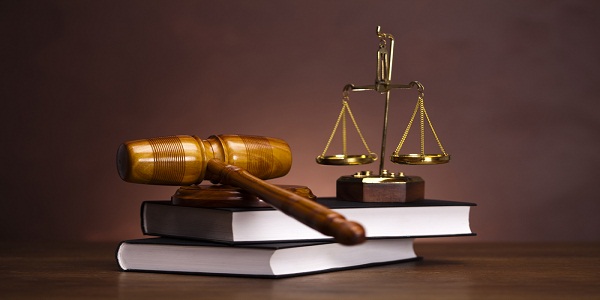 The path to justice can be fraught with obstacles, including financial barriers, systemic biases, and the emotional toll it takes on survivors Sanford Rear-End Collision Lawyers. But in these challenges, we find the opportunity to reaffirm our commitment to justice. We must provide resources, guidance, and a compassionate ear to those who seek justice, ensuring that they do not walk alone on their path to recovery. In conclusion, Your Recovery Matters – Let Us Pursue Justice is a call to action, a pledge to uphold the principles of fairness, equity, and accountability in our pursuit of justice. It is a reminder that no one should suffer in silence, and every individual's journey toward recovery is deserving of our support and unwavering commitment. Together, we can create a world where justice prevails, where wrongs are made right, and where the healing process can begin. Your recovery matters, and we stand with you in the pursuit of justice.